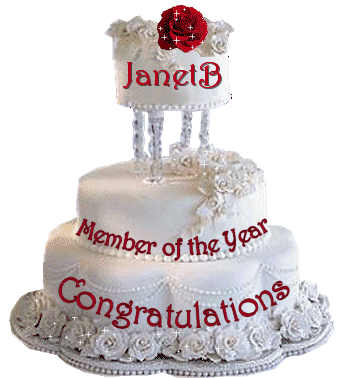 On behalf of Anne, I

&

our Management Team,

We take this opportunity to congratulate
JanetB
our

Member of Year,

this is a very special occasion for all of us

so

Sisters & Friends of WWI

Today we gather in our group

to celebrate the crowning of

Our Member of the Year

2012-2013
Congratulations Janet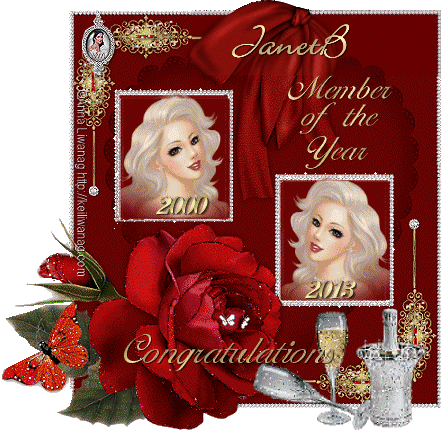 Today is a special day
you are truly on your way
We wish you luck in all you do
With all that's good and right for you

To seize the day with all it's power
Accomplishments of all the hours
Each day a new road that you see
To bring you happiness constantly

Know that you have done your best
Proud that you have reached your quest
So on this day of perfect light
We see the glow so very bright
And there's a world for you to see
A place that holds you sacredly
Congratulations

From us all here at Women With Integrity
Congratulations JanetB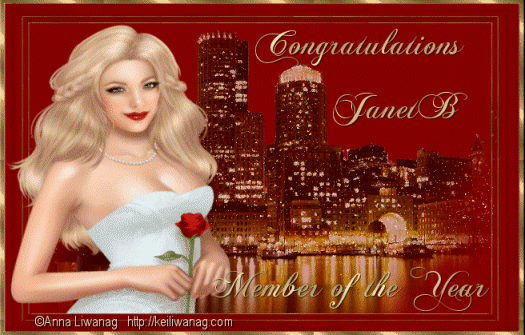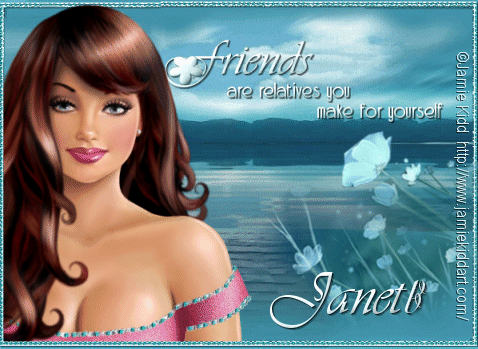 Our Member of the Year

We walked as sisters, together, along a sunny lane
She showed us love, where there once was only pain
She can brighten your day with just a warm smile
She knows if shown love, one can walk that extra mile

She gives of herself through gentleness and grace
Helping us all keep a tender smile upon our face
She is our sister, our angel, our loving friend
With her beautiful guidance, she helps us mend

All life's conflicts, turning them into life's gains
She never has a sad moment.. She never complains
For she is our sister, our friend, and how we love her so
And with this tribute, we all hope that she will know

She is our inspiration, for the year Two Thousand-thirteen
She is our shining light this coming year
A true sense of friendship, a sense of great pride
A smile so warmly kept….deep, deep, so deep inside
Sister B'Anne
Barbara Jeffries-Taylor
© May 19, 2013

On behalf of our WWI Staff & myself

we wish to thank all the Members who so graciously

and unselfishly took part in the Members Gifts Pages,

it is members such as yourselves that has

made it all worthwhile.
To our Judges who have had a difficult task many thanks
is extended to you this day.
To our Members who elected our Member of the Year,
and to all our participants. Many thanks.
Special acknowledgments go to Caz, Janice, Anne ,
in preparing these pages.
Thank you for your assistance.

We do hope you enjoyed your visit,
as we enjoyed having you, please visit us again soon.
Many thanks to

©

Swtmelody
for permission to use your wonderful graphics.

Graphics remain the sole property of

©

Swtmelody
Web Design remains the sole property of