On behalf of our Staff, Team Leaders, Tutors

We would like
to wish
our Members, Class Members

A very Happy & Joyous Easter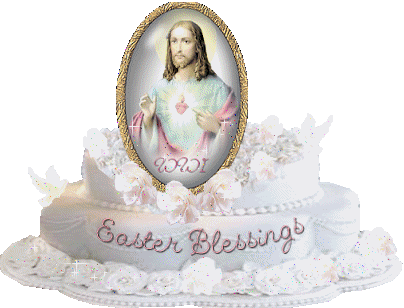 God Bless each one of you
and those you dear and near to you .

Easter Blessings

This is one holiday
That rises above them all
Rewarding each one of us
Whether strong, meek or small


Of all of God's gifts
Easter shows us our fate
Forgiven we will rise
And pass through Heaven's gate


This Easter remember
The sacrifice of a Son
And through His resurrection
Eternal life we have won


This Easter I pray
That the love of God
Is resurrected
Reborn, renewed
Inside your heart
God Bless You!

~~Unknown ~~

Many thanks to our wonderful members for their
participation in our Easter Quilt Competition,
Ladies your artistic skills leave me breathless.
To all the Ladies who voted, our heartfelt gratitude.
Special acknowledgement to B' anne Anne, Janice, and all

participating Members

for their contribution in making this Easter
so very special.