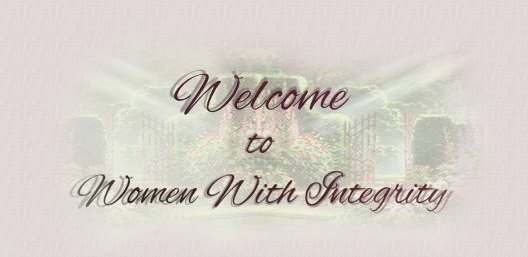 Let me introduce you to "WWI" and show you around:
Women with Integrity is a wonderful group of women who have come together to:
- Foster new friendships between women of all ages, races, colors and creeds
- Help to further causes relating to and involving women and children all over the world
- Learn and grow in our creative endeavours be they literary or graphic
- Share our passions and our caring selves with one another
- Create a network of women's websites all over the internet
- Be there for one another in good times and bad.
--Icemaid--
************************************
For the
We do hope you enjoyed your visit,

as we enjoyed having you, please visit us again soon.
Whilst visiting would you be kind enough
to sign our guestbook!!
Licence to use your wonderful graphics.
Web Design: Women With Integrity