The glamorous city of New Orleans had a very humble start to life. Founded by French Creoles, the city actually began as a crude settlement battered by hurricanes, floods and hostile Indians.

By 1762, Louisiana had been transferred from French to Spanish hands, putting New Orleans in the hands of the Spanish at the time the New England colonies were revolting against George III. Following the Louisiana Purchase, thousands of American settlers came down the Mississippi to make their fortunes in New Orleans.

Today, New Orleans flourishes as one of the largest ports in the United States and one of the nations most popular tourist destinations.

Millions of dollars are being spent in development and renovation. Yet, with all the modern innovations, the city retains its Old World European aura, carefully preserving its history, its reputation for world-famous jazz and cuisine, and its romantic Creole heritage.

New Orleans is proud of its well-known nickname, "Big Easy", because it so aptly describes the attitude of this lovely city, steeped in history and intertwining cultures.

The city has everything for both resident and visitor alike, from art galleries and museums to professional sports, from the high life on Bourbon Street to enchanting riverboat cruises. New Orleans offers every visitor hundreds of entertaining and enjoyable attractions and diversions.

No wonder it's known throughout the world as a city where hospitality never ends!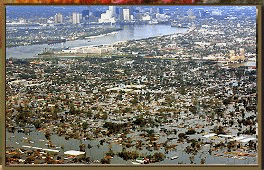 To understand the dimensions of this tragedy,
its important to look at New Orleans itself.
For those who have not lived or visited New Orleans, you have missed an incredible, glorious, vital, city.

A place with a culture and energy unlike anywhere else in the world.

A 70% African-American city where resistance to white supremacy has supported a generous, subversive and unique culture of vivid beauty.

From jazz, blues and hip hop, to second lines, Mardi Gras Indians, Parades, Beads, Jazz Funerals, and red beans and rice on Monday nights.

New Orleans is a place of art and music and dance and sexuality and liberation unlike anywhere else in the world.

It is a city of kindness and hospitality, where walking down the block can take two hours because you stop and talk to someone on every porch, and where a community pulls together when someone is in need.

It is a city of extended families and social networks filling the gaps left by city, state and federal governments that have abdicated their responsibility for the public welfare.

It is a city where someone you walk past on the street not only asks how you are, they wait for a reply.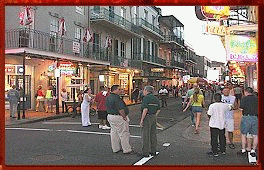 New Orleans is a city in southern Louisiana, located on the Mississippi River. Most of the city is situated on the east bank, between the river and Lake Pontchartrain to the north. Because it was built on a great turn of the river, it is known as the Crescent City.

New Orleans, with a population of 496,938 (1990 census), is the largest city in Louisiana and one of the principal cities of the South. It was established on the high ground nearest the mouth of the Mississippi, which is 177 km (110 mi) downstream.

Elevations range from 3.65 m (12 ft) above sea level to 2 m (6.5 ft) below; as a result, an ingenious system of water pumps, drainage canals, and levees has been built to protect the city from flooding.

The city covers a land area of 518 sq km (200 sq mi). New Orleans experiences mild winters and hot, humid summers. Temperatures in January average 13 deg C (55 deg F), and in July they average 28 deg C (82 deg F). Annual rainfall is 1,448 mm (57 in)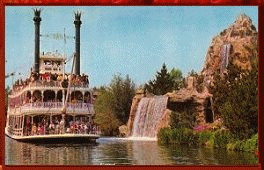 The following pages are dedicated to a great country and its people who were unprepared for the fury of Katrina, Mississippi, Georgia and Florida.
May God bless and keep all hearts & bodies safe whilst they are being evacuated and are refugees with no homes, no jobs. nowhere to turn.
God Bless and keep you strong in your resolve to rebuild a new and better tomorrow.
God's Blessing upon you.